Dental Bridges Near You
Are you suffering from missing teeth? The empty spaces can cause challenges eating, speaking, and chewing. In addition to these challenges, they will also harbour bacteria, which can cause inflammation and infection. Your existing teeth will also begin to shift to fill in the gap. At Swift Dentistry, we provide dental bridges in Kelowna to prevent these issues from occurring.
What are Dental Bridges?
A dental bridge consists of three or more consecutive crowns. One crown will be used to replace your tooth, and the remaining will support the bridge by anchoring onto the neighbouring teeth. Dental bridges are a great way to improve the functionality and appearance of your smile. If you're looking to receive dental bridges near you, please schedule a consultation with us. Our dentist will determine if you are an ideal candidate for this procedure.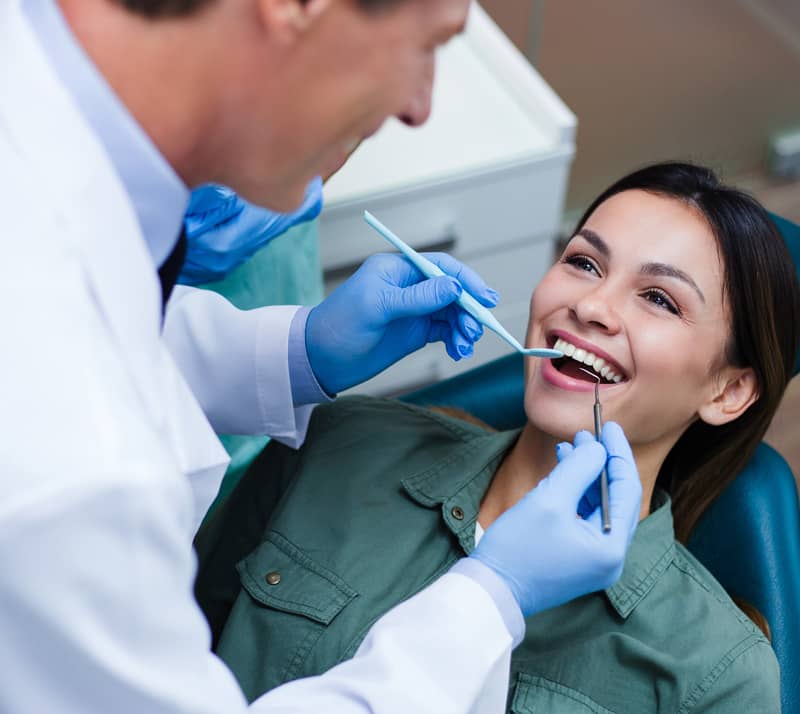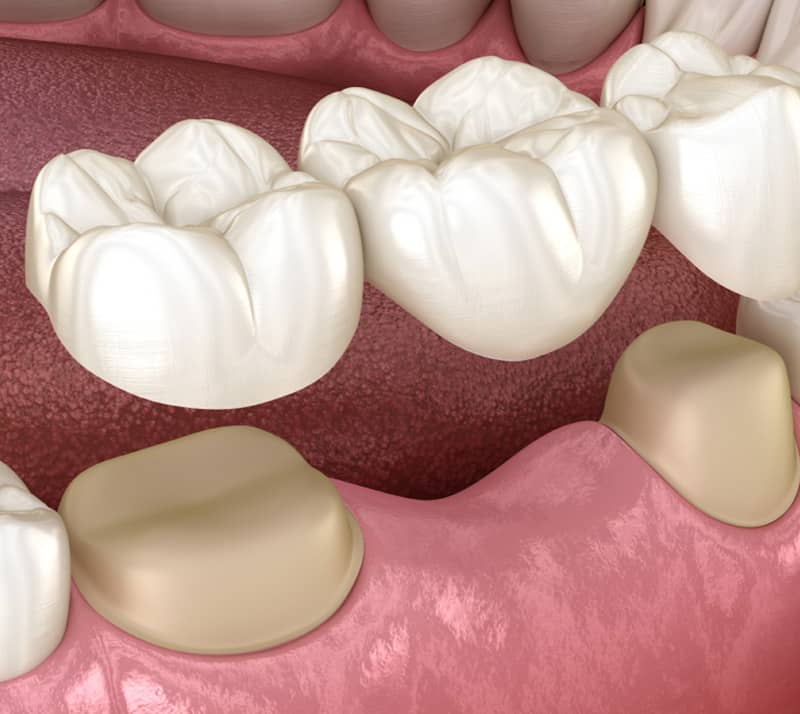 The Benefits of Receiving Dental Bridges Near You
There are numerous reasons why we recommend receiving dental bridges, including the following:
They improve your smile
They improve your speech
They improve your confidence
They improve your bite
They prevent your teeth from shifting
They prevent jaw bone loss
They improve your oral health
They improve your face shape
The Process of Receiving Dental Bridges
The procedure will be completed in two appointments. The first appointment will be to prepare and design your bridge. We will take impressions to create your custom-fit bridge. The fabrication process will take a few weeks to complete. We will provide you with a temporary bridge to restore your teeth in the meantime. Your second appointment to place the bridge will be scheduled once we receive your bridge. If you have any concerns about receiving dental bridges near you please do not hesitate to contact us.
After you have received your bridge, you may feel some soreness in the first few days. However, it shouldn't cause any disruptions. Many patients will be back to their usual routine after a day. It is important to take proper care of your bridges. The following are tips we encourage patients to follow to prolong their bridges:
Avoid teeth grinding
Avoid chewing on ice
Regularly get your bridge checked
Receive dental cleanings every six months
Clean around your bridge
Practice good oral hygiene
Interested in receiving dental bridges near you? We are happy to provide quality dental bridges in Kelowna to restore your smile. Contact us to learn more about dental bridges or to schedule a consultation.