General Dentistry Near You
At Swift Dentistry, our team is committed to providing our patients with outstanding dental care. We understand how important your oral health is to your overall health. That's why we offer various services to ensure your teeth and gums are healthy. Whether it's a thorough cleaning or a simple oral health screening, our dentist in Kelowna will treat you with the utmost care.
Our team takes time to listen and understand your unique health concerns. We will develop a personalized treatment plan to help you achieve optimal oral health.
Comprehensive Oral Exam
During a comprehensive oral exam, our dentist will thoroughly examine your soft tissues, gums, and teeth for any indications of potential oral health issues. Typically, we will check for concerns such as tooth decay and gum disease. X-rays will also be used to check for cavities and bone loss.
Dental Hygiene
Professional dental cleanings are essential to maintaining good oral health. Only our hygienists have the tools to remove the tartar and plaque buildup from your teeth. When plaque is left on your teeth for too long, it can increase your risk of developing cavities and gum disease.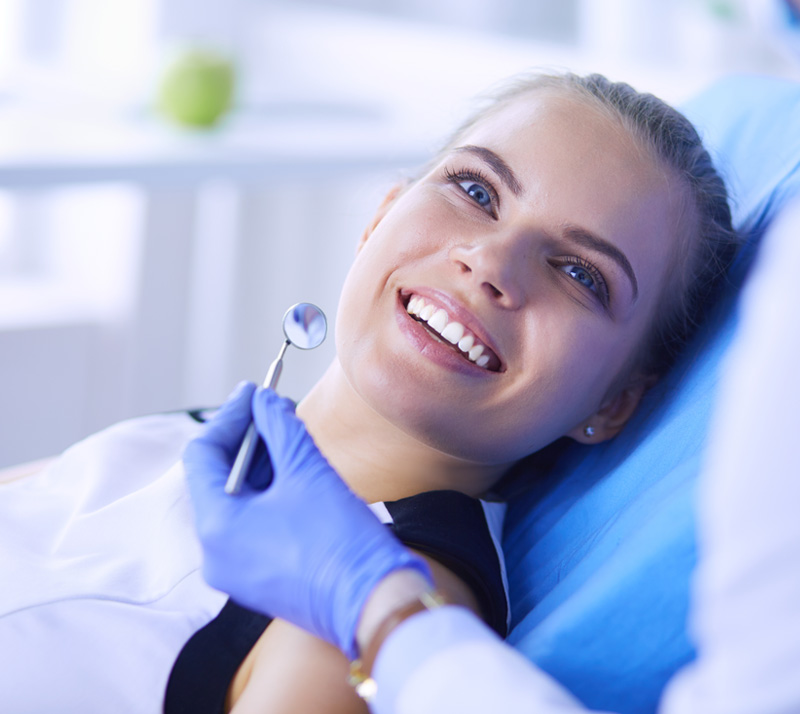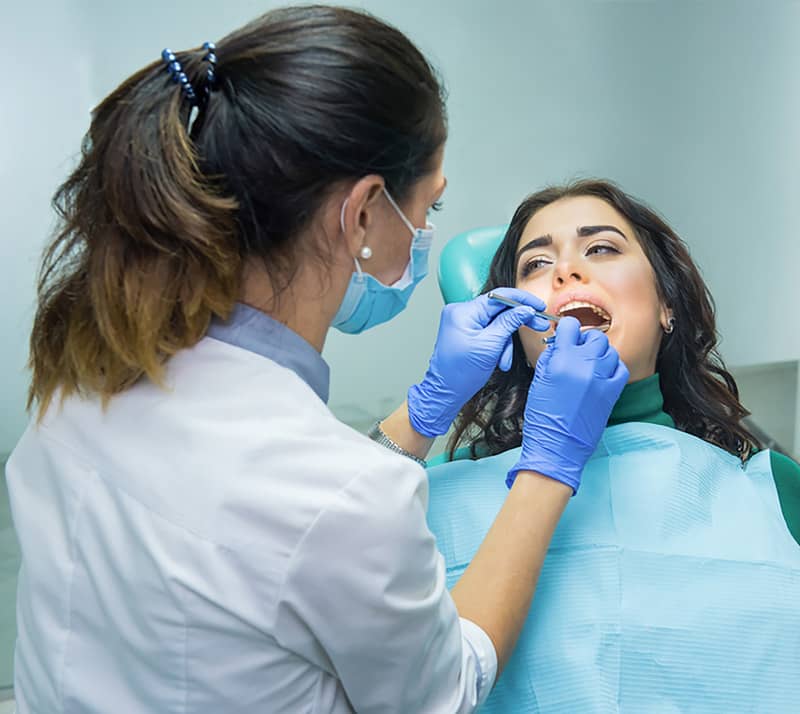 Oral Cancer Screening
An oral cancer screening is performed during a comprehensive oral exam. A screening will only take a few minutes to complete. Our dentist will examine your mouth for abnormal lesions or tissues during your screening and develop a treatment plan if needed. Early detection is crucial to preventing the spread of oral cancer.
Root Canal
Our dentist performs root canal therapy to preserve your natural teeth and prevent extractions. A root canal will be required when tooth decay has spread to the nerves and roots of your teeth. By removing the decay and cleaning your tooth, we can prevent the decay from spreading further.
Dental Sealants
Dental sealants are a fantastic option to prevent tooth decay and cavities. The sealants help smoothen the biting surface on the hard-to-reach pits and grooves of your teeth, typically the back molars. This minimizes bacterial buildup by preventing trapped food particles.
Tooth Extractions
Tooth extractions are necessary when teeth are severely damaged or to prevent crowding and the development of oral health issues. We will recommend a tooth extraction as the last resort when no other treatment can preserve your tooth.
X-rays
Dental X-rays are usually included in your regular check-up. The X-rays help our dentist detect cavities, bone loss, wisdom teeth growth, and other oral health concerns that are not visible to the naked eye. They are also used to check on dental restorations.