Guards and Appliances Near You
Our team at Swift Dentistry prioritizes your oral health. We will do all that we can to ensure your oral health is at its best. Unconscious habits can not only damage your teeth, but they can also negatively impact your overall health. We provide various dental appliances and guards to help improve your oral and overall health.
Night Guards
Night guards help prevent teeth clenching and grinding by providing a barrier between your teeth. When you grind your teeth, you may notice your teeth and jaw are sore in the mornings, or you can experience headaches. A custom-made night guard will help relieve your pain and help you sleep soundly.
Retainers
Retainers are the final step in your orthodontic treatment. We provide custom retainers to help retain the new positions of your teeth. It is essential you wear your retainer each night or as suggested by your dentist.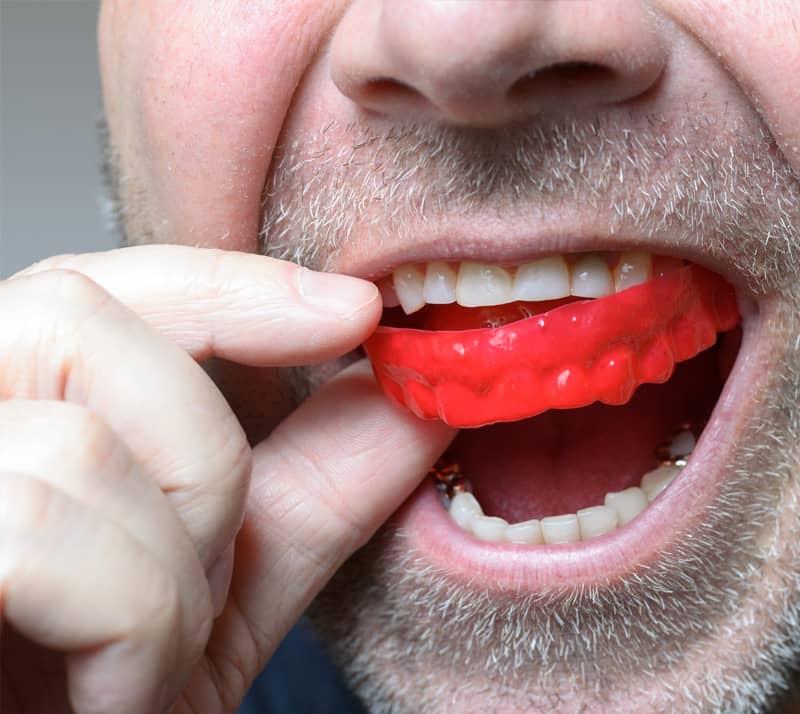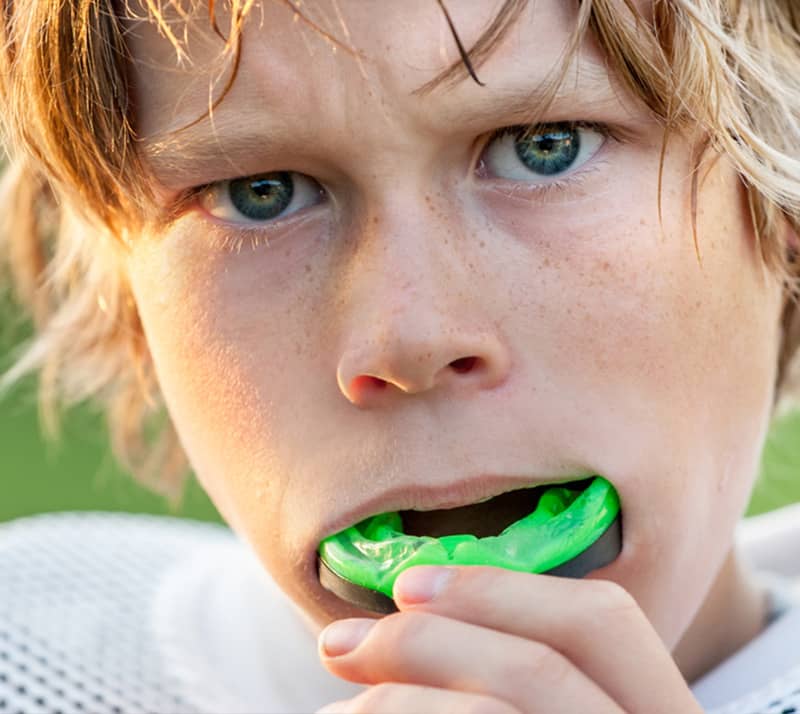 Snoring / Sleep Apnea Treatment
Loud snoring can disrupt your rest. In some cases, snoring is also a sign of sleep apnea. Both of these issues can cause you to feel fatigued, unproductive, and irritable. We offer snoring treatment to help you increase your energy and get the rest you deserve.
Sports Mouth Guards
High contact sports are fun to play. However, the high-impact injuries aren't. We provide custom-fit mouthguards to effectively protect your teeth and minimize the damages in the case of a mouth injury. The mouth guards will fit comfortably, allowing you to continue communicating with your team.
TMD Treatment
The temporomandibular joint (TMJ) is the joint that allows your jaw to function. When patients suffer from TMD, they can experience frequent pain and increased difficulties in tasks such as breathing and eating. We provide TMD treatment to relieve your pain and restore your jaw's functionality.