Dental Crowns Near You
Your teeth can be restored to their optimal strength, beauty, and function in one short visit! We provide dental crowns in Kelowna that look natural, match the colour of your existing teeth, and feel no different from your natural teeth.
What Can Dental Crowns Treat?
Dental crowns provide additional strength and protect your weakened tooth. Not only can they treat damaged teeth, but they can also support:
Broken teeth
Teeth after a dental restoration
Teeth after a root canal
Misshapen teeth
Discoloured teeth
Decayed teeth
If you have any questions or would like to learn more about dental crowns, please contact us. One of our team members will happily assist you.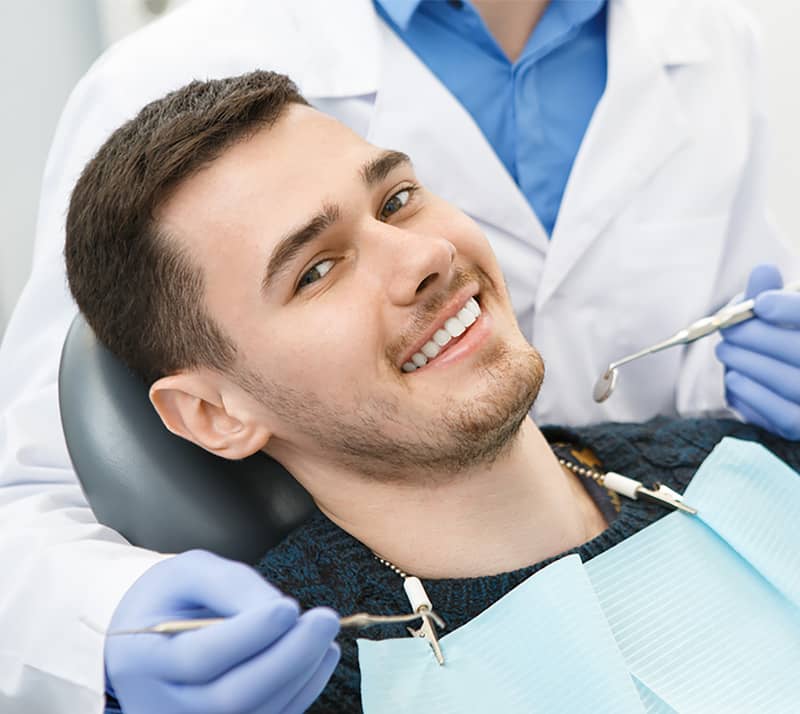 The Benefits of Receiving Dental Crowns
Looking to receive dental crowns near you? There are various benefits of receiving a dental crown, including:
The procedure is simple
They are durable
They improve your confidence
They improve your smile
They look natural
They improve the functionality of your tooth
They are long-lasting
The procedure is customized
The Process of Receiving Dental Crowns
If you would like to receive dental crowns near you, please schedule a consultation to see if you are eligible. We typically recommend dental crowns if other dental treatments cannot treat your concerns because your tooth will be permanently altered.
If your tooth is damaged, a CEREC crown can be used to cover the damaged part of your tooth and protect it from further damage. Using our CEREC technology, we are able to take a 3D digital image of your tooth to design your new beautiful restoration, within minutes your new crown can be milled and is ready to be placed.
Many procedures that would normally take at least two weeks to complete can now be finished in just a single visit. For you, this means fewer injections, less drilling, and more time enjoying life.
Maintaining Your Dental Crowns
Dental crowns are a durable and long-lasting solution. With proper care and maintenance, your crown can last for more than ten years. We encourage patients to have a thorough oral care routine, which includes flossing and brushing for at least two minutes. It is also essential to receive a dental cleaning and check-up every six months. If you damage your crown, please contact us immediately.
Searching for dental crowns near you? Contact our dental clinic to schedule your consultation today! We provide quality dental crowns in Kelowna to restore your teeth.